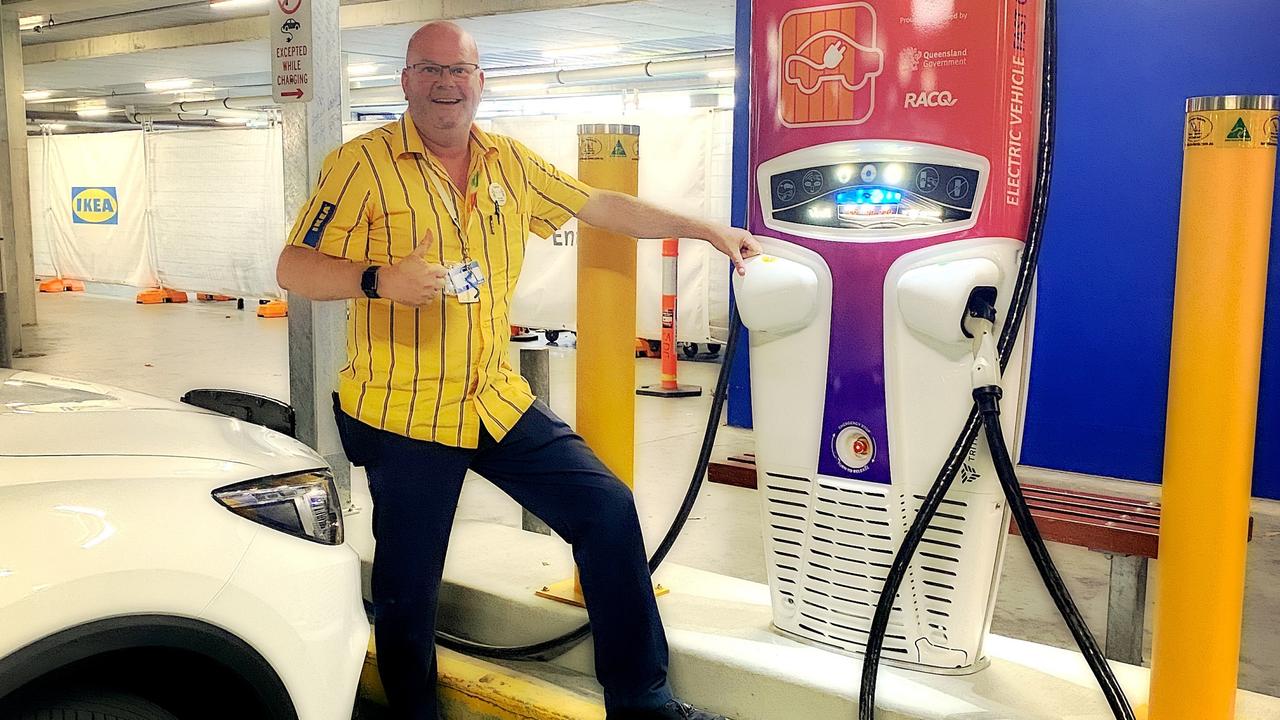 Boosting up at IKEA.
Two more gaps have been filled in the state's electric super highway with fast-charging stations for powering up electric vehicles at Logan and North Lakes opening.
The two new stations bring to 31, the number of spots on the state's electric charging super highway, which runs from Coolangatta to Cairns.
Both are at IKEA stores — one at North Lakes and the other at Slacks Creek, Logan.
For a fee, electric car owners can plug in their cars for a fast recharge while doing some shopping.
They also need a Chargefox account app.
Along with the two latest sites, a further 11 stations will be added in the next stage of the highway's development.
Other stations to come online will be at Ayr, Cardwell, Forest Glen, Gin Gin, Gunalda (Curra), Gympie, Innisfail, Ipswich, Mt Larcom, Port Douglas and Proserpine.
The push to electric cars has sparked a surge in demand for service station land across the southeast in the past two years as developers snap up sites for car charging bays.
In top spot for demand is Logan, halfway between Brisbane and the Gold Coast and where interest for electric car facilities is peaking as the state's electric super highway takes off.
There are six main state-owned fast-charging bays in the southeast and the one at IKEA Slacks Creek will be the second between Brisbane and the Gold Coast.
The other one is at Helensvale.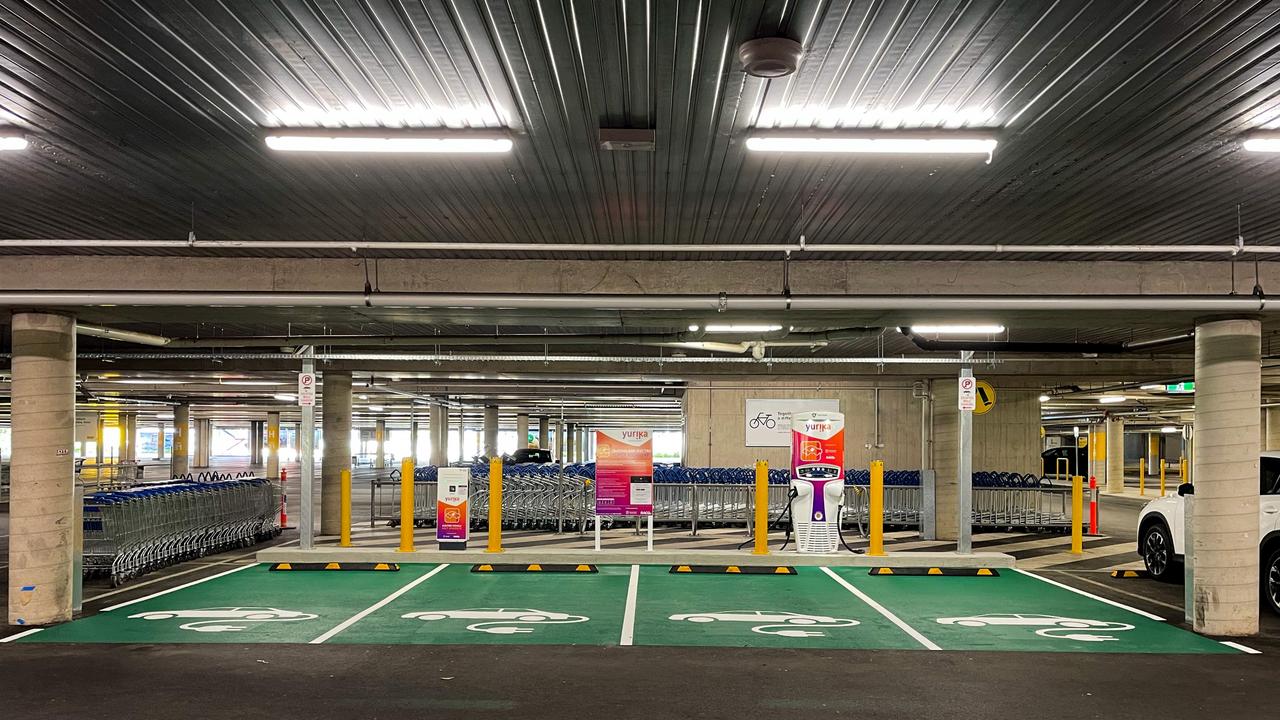 The IKEA charging bay at Logan.
A further nine are planned or being built as part of private developments.
Demand for service station sites helped pump up land valuations in Logan by 11 per cent in 2019, when the Valuer-General handed down the city's most recent land valuations.
More than 30 applications for service stations were made in Logan since 2019 with corner blocks and main roads the most popular spots.
The state government identified both IKEA spots as being convenient and safe locations close to major highways where there are cafes, restaurants, shops and toilets.
The charging stations use green energy either through direct green energy credits or offsets, making them a carbon-neutral and pollutant-free transport option.
An electric vehicle fully recharged by solar can save 2.7 to 3.8 tonnes of greenhouse gas emissions annually when compared to a fossil fuel vehicle being driven over 15,000km a year.
Energy company Yurika built and operated all of the Queensland charging stations.
IKEA North Lakes manager Renea Robson said the aim was to provide sustainable services  for customers and apply climate positive actions into IKEA operations.
She said Ikea planned to install the charging stations at all its Australian stores and uses  electric vehicles for home deliveries across the country.
Large businesses and retail precincts, such as the Hyperdome, have development approvals for the stations.
In a break with previous decisions, Logan City Council refused an application to allow a service station at Atlantic Dr, less than 200m to the M1 exit at Loganholme.
It is one of three sites within a 2km radius of the Pacific Motorway exit where applications for service stations have been lodged.
However, approval was granted to allow a service station to be built on a current residential block, at the corner of Beenleigh Redland Bay and California Creek Rd.
According to figures from the government's Renewable Energy Agency ARENA, electric cars will account for 29 per cent of new sales by 2030.
There were 1769 electric vehicles sold in Australia last year, just 246 more than in 2019, in contrast with more than 650,000 petrol vehicles sold in 2020.
Extracted in full from: https://www.couriermail.com.au/questnews/logan/logan-north-lakes-now-on-electric-car-super-highway/news-story/9e96a1547345914ce84a9ba5dd4f1b99