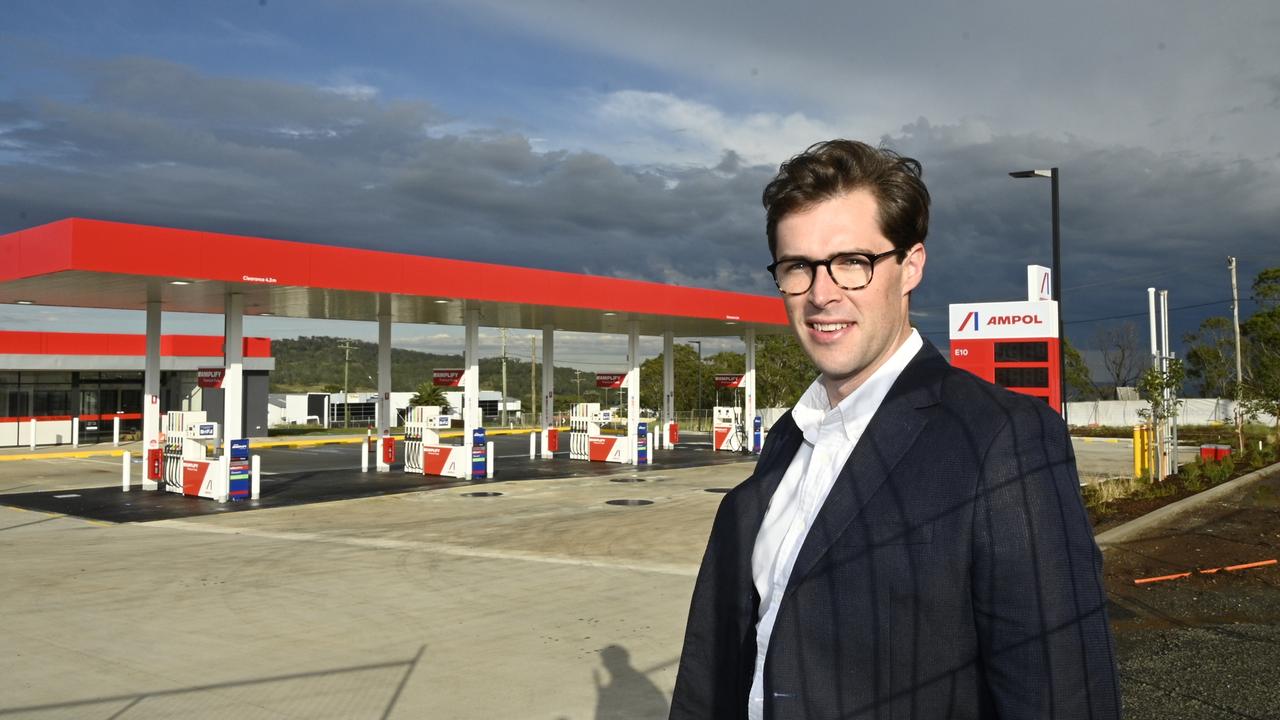 Edward Hodge, the developer behind the new Ampol service station in Toowoomba.
The developer behind Toowoomba's newest service station says the $8m project is just the first step in a major mixed-use precinct in the city's growth corridor.
The new Ampol servo is under construction on the corner of Alderley and Greenwattle Streets in Glenvale and looks set to open within weeks.
The development, which will ultimately include a drive-through eatery on-site, is just the first part of a larger plan dubbed Brookvale Village.
The nearly two-hectare site sees 16,000 vehicle movements every day and is a major thoroughfare between the burgeoning communities of Glenvale and Westbrook.
Hodge Holdings director Edward Hodge said he hoped to introduce his other plans for the precinct in the coming months.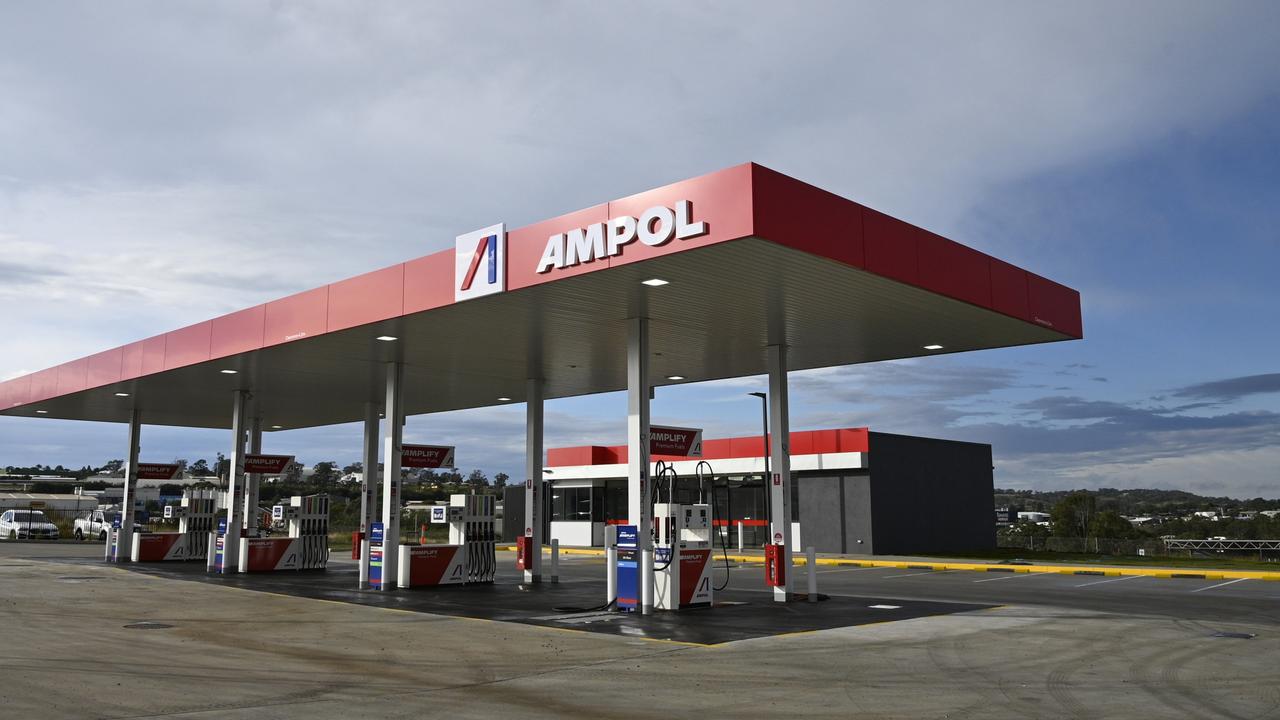 The new Ampol Service Station on the Greenwattle and Alderley Street intersection.
"We're on track to complete stage one of our Brookvale Village development at Alderley and Greenwattle," he said.
"We've got more plans for the balance of the site that we plan to submit to the Toowoomba Regional Council later this year.
"We made an investment in this property five years ago, knowing what was ahead.
"Ultimately, this is the first step of a broader plan for the site, as it's a critical location."
Mr Hodge said the new Ampol would capture a number of markets in one site.
"The big offering for us is we're not just catering for retail traffic, it's also the businesses and trade users in the surrounding suburbs," he said.
"Our service station will be accepting fleet cards, and not every service station offers fleet cards, so we're hoping to capture that market."
With Toowoomba now swamped with a number of low-cost fuel options in recent month, Mr Hodge said Ampol planned to be competitive with its prices.
"Ampol is back and very keen to win the business of Australian consumers, so the one thing people can be assured is they're buying Australian refined fuel from an Australian company," he said.
The council has resumed nearly 1000 sqm of the site ahead of a planned intersection upgrade in the coming years.
Extracted in full from: https://www.thechronicle.com.au/news/development/developer-behind-new-8m-servo-in-glenvale-plans-to-create-new-mixeduse-precinct-in-growth-corridor-of-toowoomba/news-story/70a30c5cfc31bdf9f40cca79b946b74e