There are plans to build a new fuel station and fast food outlets in a residential area – less than 1km from another servo and takeaway outlet.
There are plans to build a fuel station and multiple food outlets less than 1km from a recently opened servo and fast food outlet.
A developer hopes to build a service station and three food outlets including a drive-through at Buchanan Road, Morayfield – just 850m from the recently opened 7/11 service station, car wash and McDonald's on the corner of Buchanan and Graham roads.
It is also just 2km from the BP truck stop and food outlets on the Bruce Highway and 3kms from the Caltex service station at Caboolture South.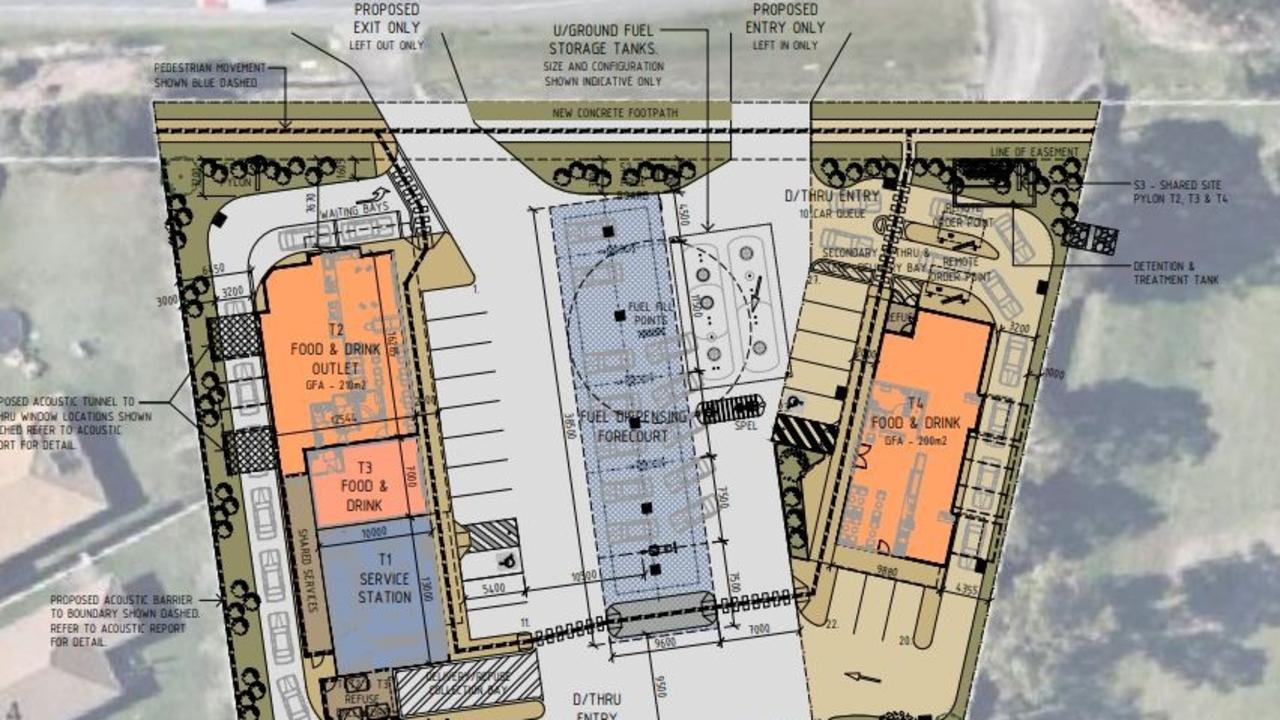 The proposed layout of a new service station and fast food outlets at Morayfield
The site at 200 Buchanan Road is currently home to commercial business Just Patios.
The 4396 sqm site backs directly onto a housing estate.
It is also just after the Buchanan Rd exit off the Bruce Highway.
The planning report, lodged with Moreton Bay Regional Council, on behalf of CMB Investment Holdings Pty Ltd, states the site would be open 24 hours, seven days a week.
"These services are in high demand and require convenient accessibility for the community," the report stated.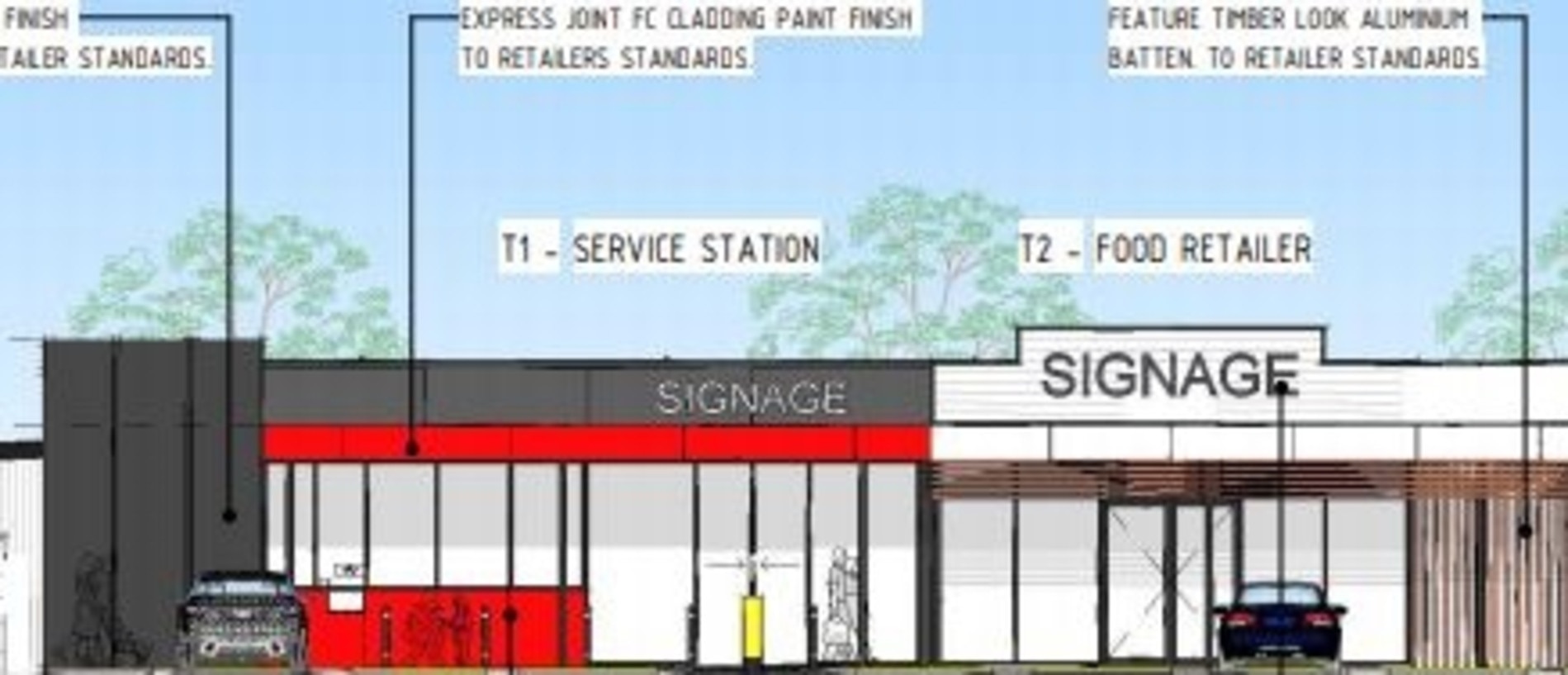 A concept image of the proposed new service station and fast food outlets at 200 Buchanan Rd Morayfield.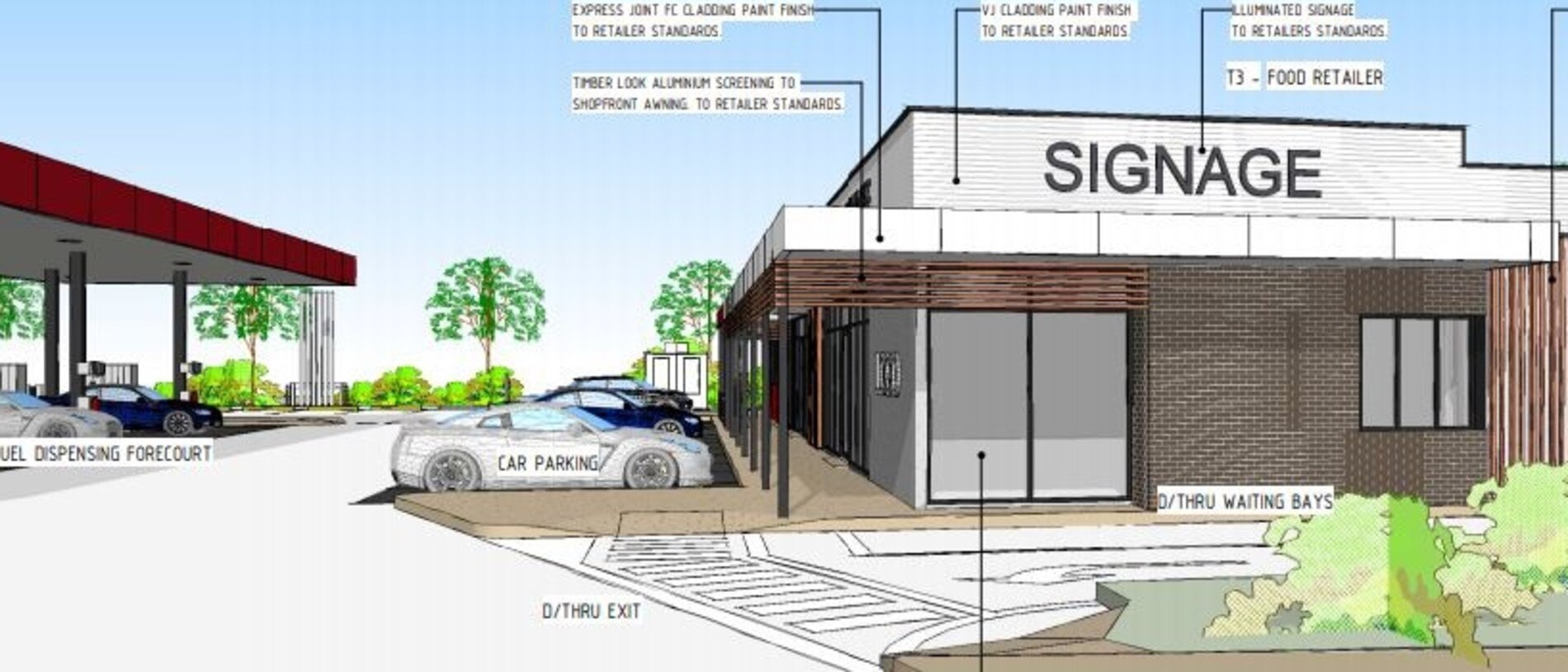 The food and drink outlets provide multiple opportunities for retailers to provide options not currently available in the area."
Traffic in the area has increased along Buchanan Rd since the new Market Drive bridge was opened linking Morayfield with the 14000 home Riverbank Estate at Caboolture South.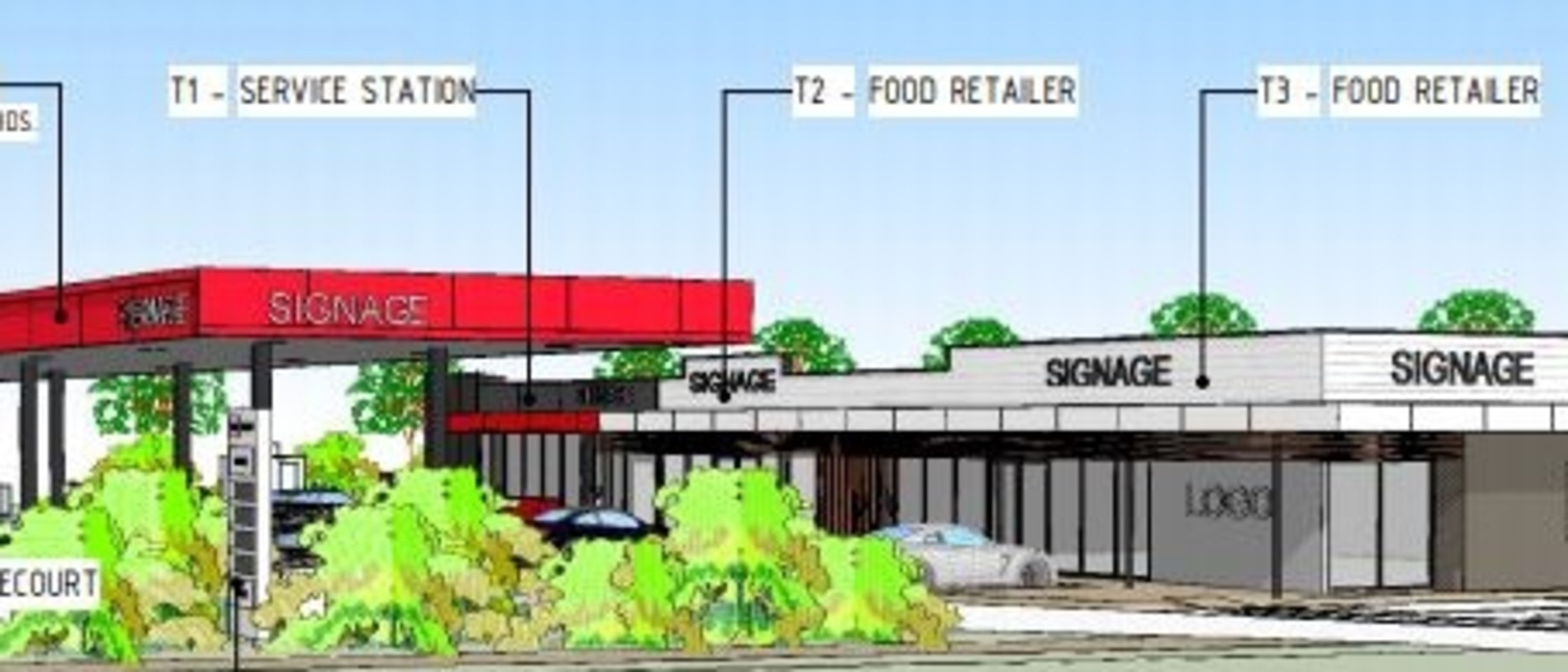 If approved the development will include three freestanding advertising signs, two food outlets with drive throughs, a third food and drink outlet with walk-up service only, 27 carparks, landscaping and acoustic fencing to "protect the residential area from potential noise impacts".
The application does not specify which fuel company would operate the petrol station.
Moreton Bay Regional Council is yet to make a decision on this development application.
Extracted in full from: Buchanan Road to see second service station, more fast food in Morayfield | The Courier Mail